once more unto the breach dear friends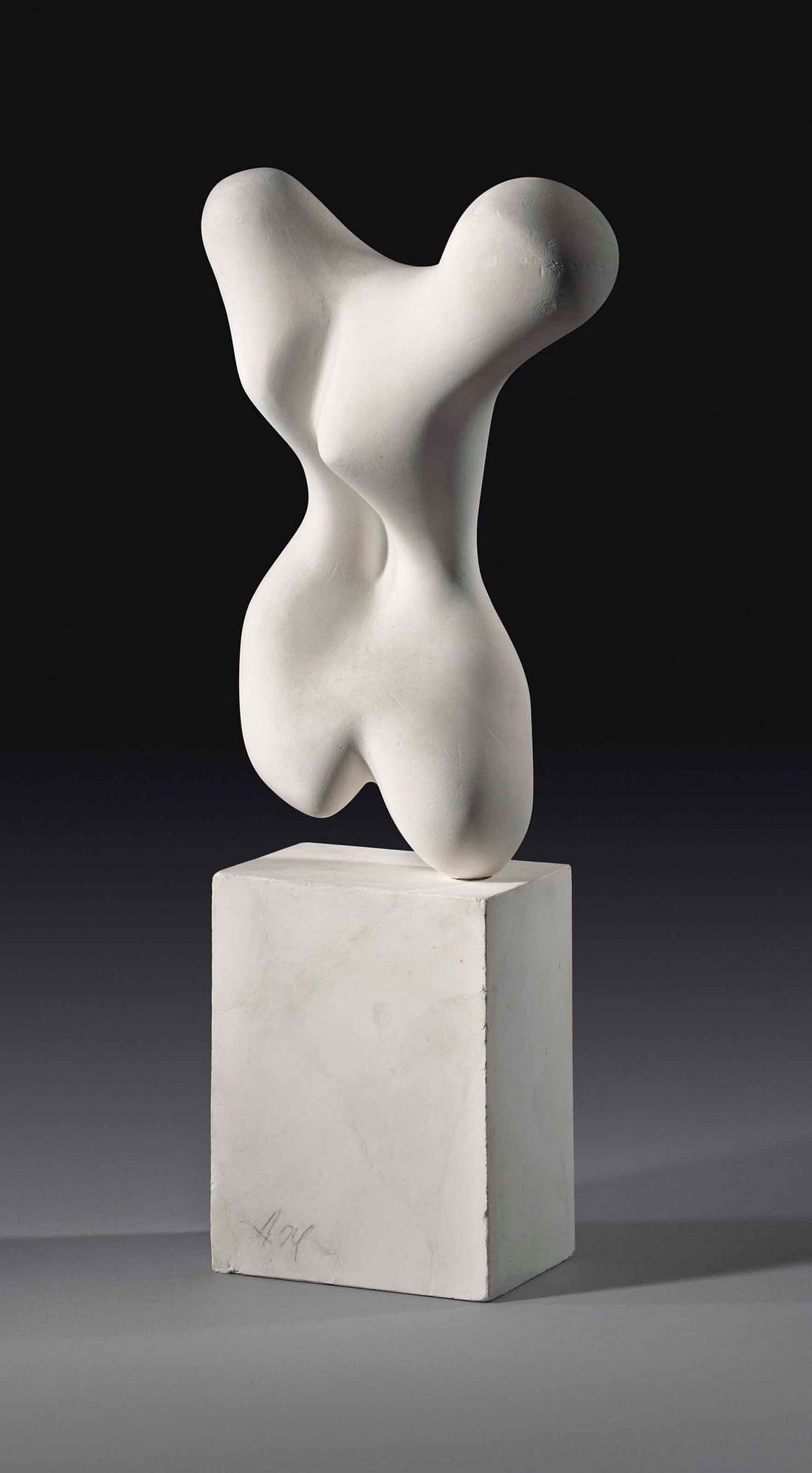 So, a few weeks ago I wrote something about analytic philosophy (specifically contesting the latest gender critical manifesto by Kathleen Stock et al. In it, I offered a couple of pointed criticisms and mentioned a few, as I took it, unforeseen consequences of Stock et al's essay. Because it drew on a "cluster definition," I argued, Stock rejected the notion that any single aspect of what they might call "biological womanhood" is not enough to define an individual person as a woman. A pregnant person, for example, would not according to Stock qualify as a woman until after she had taken a blood test. Now, to anyone familiar with the trans feminist approach to this question, that is of course a necessary truth. Not everyone who is pregnant is a woman; some are non-binary; some are trans men. But one rather expected the other side to want to hold that line in principle as they always do in policy. As it turned out, however, neither reproductive role, nor genital shape, nor gamete size, nor chromosomes, nor any of these supposedly rock-solid predicates is enough on its own for Stock to define womanhood - some combination is necessary (though their essay was remarkably casual about naming how many). So, I suggested, she and her co-authors had conceded far more than they had announced that they would, and moved a good deal further away from the "common sense" approach than their supporters seemed to think.
But more to the point, I don't much care about any of this. It seems pedantic, and it brings out a version of myself I don't much care for. As a result I look back on the first of those pieces, which is by far the most widely read thing I've posted on here, with a little embarrassment. I sound sulkier than I usually do; sulkier, at any rate, than I do when I'm addressing questions that I think are important. This whole mode of argumentation seems adversarial to the point of hostility, and abstract to a point of irrelevance. One of my colleagues posted something on Twitter last week about how "abstract" is not a term of abuse. True - but then, it also occurs to me that while abstraction is very useful for communicating between minds, it is less adequate for communicating bodies, and it may be that the kinds of knowledge we have of bodies is of a kind that is distinctively resistant to abstraction. This is why I think the real questions for the gender critical philosophers are not "how many predicates in your cluster definition," but "how do you know that you are a woman?," "do you want to be a woman?," and perhaps "what does it mean to know oneself at all?"
I'm asking questions in a way that can easily be dismissed as vague and evasive, and this piece is not written to persuade anyone, more just to lay out what I think is a methodological difference between my approach and the approach of the analytic philosophers. But - confession time - back when I was a teenager, I really wanted to be an analytic philosopher. My first intellectual crushes were A. J. Ayer and Bertrand Russell. The version of analytic philosophy that I learned and loved was characteristically subtle and sly; while pretending to say exactly what it meant, it always said something more, less, or other. It dealt in jokes (often rather bad ones) and it seemed like everyone who did it in the 30s was at least partially gay. Passing over things in silence and all that.
So, last week, I hung out with a new buddy named Ray Briggs, who is a Professor of Philosophy at Stanford. My goal was to understand the kinds of abstraction that were at work in the Stock et al piece, and to see whether other versions of abstraction might be brought to bear on trans issues than those of the gender criticals. Ray was wonderful - they walked me through some stuff I found very hard with patience and care. What follows is a transcript of us texting each other while sitting on my couch. I'm not sure we persuaded each other of anything, exactly, but then I'm not sure we were arguing, either - and for that, I'm just very grateful to them.
* * *
Grace Lavery:
Hello Ray. You're sitting on my sofa not three feet away from me right now, but let us pretend that we are on the radio.
Ray Briggs:
Hullo Grace!
GL:
So, we met online when we discussing the Latest Business with philosophers, and we have just had a lovely breakfast, and now we are sitting on my couch and I am going to ask you to explain philosophy to me. Over text. Does that sound okay?
RB:
That sounds great! I love explaining things.
GL:
Perfect, so maybe we could start with your introducing yourself - you have an incredibly intimidating title as well as a lovely hat.
RB:
Thank you! I'm a Professor of Philosophy at Stanford, and my hat is very large and hot pink. I work mostly in metaphysics, epistemology, and philosophy of probability, and I write a little poetry on the side.
GL:
See, Prof. Ray Briggs is the REAL DEAL. And so is the hat: wide-brimmed and floppy, and very appealing. Perhaps we could actually talk about the hat for a minute. Where did you get it?
or where did you PROBABLY get it haha
RB:
I think I bought it at a drugstore, but I don't remember which drugstore.
GL:
See there you go. We'll Probably Never Know.
RB:
I am not sure to what extent knowledge is truly possible, but I don't want to derail us too badly.
GL:
Okay. Down to business. I have invited you to this couch today because I would love to talk about abstraction with you. The context for my doing so is that a group of philosophers, most of whom are in the UK, have recently started building a philosophical case against trans people's civil rights. In a sense, what really interests me is the strange allegiance of the anti-trans movement and this particular philosophical method. But that kind of question is for an intellectual historian, which is neither of us. What I'd really love to talk about is the method itself, how it works, and how it might be put to other kinds of uses. I take the core of the disagreement to be between a position that says (1) "women are adult human females, and females are defined by inherited biological traits like gamete size," and a position that says (2) ""women" and "females" are both cultural categories defined by their use in different cultural systems." Does that sound right?
RB:
I think there are a lot of methods in the vicinity, and I should start by trying to unpack what some of them are.
GL:
I think that would be extremely helpful.
RB:
So, I suppose that to abstract from something is to remove or ignore particular details of it, in order to find features of it that explain why it is how it is, and enable you to make predictions about other things that are distinct but related. And you can accomplish that in several ways.
GL:
Okay. I can already feel my particularity-loving literary critical ass freaking out here. But keep going.
RB:
Haha. I was starting to type (very slowly): One method is philosophical analysis: if you want to understand what it is to belong to a category (like "rock" or "woman" or "prime number" or "knowledge"), then you give necessary and sufficient conditions for belonging, such that anything that satisfies those conditions belongs to the category, and nothing else does. That sounds like your (1).
And another is shifting your attention from theorizing about relations between individuals to theorizing about relations between properties, which sounds like your (2).
GL:
But only my (1) mentions properties at all? I'm more hopeless at this than I feared.
RB:
Oh, I was thinking that maybe categories were like properties! Because they can apply to individuals, or many individuals can belong to them.
GEL:
Oh interesting! Like, a person "has" the properties of "woman" and "female" in the same way as they might "have" the properties of blondeness or ferocity?
RB:
Yes, like that! I also wanted to mention a third technique for abstraction, which is using a simple theoretical model and applying it to a whole bunch of different individuals to explain and predict aspects of their behavior (one hopes).
GL:
Oh that's very interesting too! Could you give examples of how these three procedures might be brought to bear on trans issues? Or maybe, since it is the point of contention, how they might lead to distinct responses to a proposition like "women are adult human females" or "trans women are women"?
‪RB:
Yes! So, I think the first one, analysis, is pretty fraught. There's a little analytic feminist literature trying to give necessary and sufficient conditions for being a woman, and arguing about whether trans women are in or out. (To their credit, most of the people in this literature want it to turn out that trans women meet the criteria for being women.) The existence of trans men is sometimes noticed; the existence of non-binary people is noticed more rarely.
GL:
Yes, it is very tiresome that the existence of trans men and non-binary people is such an afterthought in this debate. I share that frustration. But, if I'm following, the first thing that you're saying is that the term "analytical philosophy" only properly applies to the first type of abstraction, in which categories or types are defined according to their necessary and sufficient properties. In the case of a type like "women," then, what would these properties include.
RB:
So, the names are slightly annoying here: "analytic philosophy" is the name of a tradition that includes both analysis and other methods, including the other two I mentioned. So, the first category is the method of analysis. There's also a debate about whether the definition I just gave you is too narrow, but I think it's mostly irrelevant to what's at issue. But maybe the deflationary theory of truth would could, maybe Ramsey sentences...
GL:
oh shit
this is bananas
RB:
🍌
But as for the necessary and sufficient conditions for being a woman, I think that Sally Haslanger's account is one of the most thoroughly and carefully developed in her 2012 book Resisting Reality: Social Construction and Social Critique. She thinks that to be a woman is to suffer systemic subordination based on one's actual or perceived reproductive role.
Page 230, quote: "S is a woman iff(df) S is systematically subordinated along some dimension (economic, political, legal, social, etc.), and S is "marked" as a target for this treatment by observed or imagined bodily features presumed to be evidence of a female's biological role in reproduction."
I think this yields the consequence that a great many trans women count as women.
GL:
ah thank you! I think it would too. But it's a definition based on the way one is treated in public, no? Which I would think interacts with the ideas of necessity and sufficiency differently. That is, one would have a hard time isolating a single way in which all individual women, accordingly to Haslanger's definition, were treated. It would seem easier to come up with multiple ways in which women were, distinctively and definitionally, more likely to be treated.
what's the second kind of reasoning you were mentioning above?
RB:
So, the second kind of reasoning would pay attention to the role that gender categories play in society (societies?) and how they interact with each other. Marxist feminism seems like it fits here, and there are strains of Marxist transfeminism – I'm thinking of Leslie Feinberg, especially, but honestly I'd put Emi Koyaama in that category too.
GL:
Hang on though, the analytic position that you just ascribed to Haslanger also seemed to be organized (at least partly) around social interaction?
RB:
Yes, that's true - she shows the influence of the Marxist tradition. And she does a lot of explicit reasoning about properties, rather than individuals. She wants a concept of womanhood that enables people to name and undermine sexism in its many forms. She's very explicit about this - she thinks that's more important than identifying some naturally occurring category of women. Her academic word for this is that the concept of womanhood is supposed to be ameliorative.
GL:
So it maybe has more to do with the foundational ontology. The analytic method derives its ontological basis from properties, and among those properties might be certain kinds of socialization. The "social epistemology" method (if that's an adequate term) doesn't ontologize properties at all, but derives its ontology directly from an account of the social.
Ooh I like the idea of an ameliorative definition - one that would, by virtue of its being used and disseminated, do good work in the world, like a spell.
RB:
That is a really good metaphor.
GL:
I was not raised on Vertigo comics for nothing.
‪RB:
Backing up to the previous thing you said: it went by a little fast and I want to make sure I understand. I think of the analytic method as giving necessary and sufficient conditions for having a property, but I don't think that using that method commits you to anything about the nature of the property. I realize I know a couple of different meanings for the word "ontology" and I don't know which of them you're deploying here, or whether you maybe have a meaning I don't know.
GL:
I suppose I meant that I took the analytical method to be grounded in the existence of something called "properties." Whereas the social method does not require "properties" to exist. But if I've misunderstood, which seems quite likely, I am happy to backtrack…
RB:
Oh my gosh, we have wandered into metaphysics territory!
GL:
eeeeeeek
hey so also if you have just a real quick recipe you'd like to share I know people would love to hear what you cook for just like a regular weekday dinner :-/
RB:
I have a little herb garden, so I am eating a lot of caprese salad lately: fresh basil, tomatoes, mozzarella, olive oil, balsamic, serve with a slice of sourdough.
But back to metaphysics: I think people who use the method of analysis don't generally think it commits themselves to the existence of properties in any robust sense. Whereas method 2, shifting your attention to properties instead of individuals, does seem like it commits you to having something substantive to say about properties (although you could say that they're natural, or social, or maybe some other complicated thing—I think using that method is compatible with lots of different claims about their nature).
GL:
o fuck. I'm not used to being this bad at something. Or perhaps I'm just not used to doing this for so long when I'm so bad at it. Anyway, what's the second method called, then?
RB:
I was just thinking that it was annoying that we don't have a snappy name for it! Maybe we should come up with one. Okay, what about: ascent.
GL:
Ascent? like, upward movement?
RB:
Yeah. Climbing up to the level of properties or concepts. I have heard philosophers talk about semantic ascent, which is similar. I'm not sure whether properties are semantic and don't want angry emails from metaphysicians...
GL:
OK. I just freaked out and asked you a bunch of questions on the couch. I think I get it now. The analytic method attempts to establish a relation of equivalence between definition and defined: so, it produces propositions of the type "a bachelor is an adult unmarried male," and extrapolates from such propositions other types of claim. For example, it claims that the (1) proposition "there will be fifteen bachelors at the party" is semantically identical to the proposition "there will be fifteen adult unmarried males at the party." And it claims (2) that determining the suitability of a category to define an individual subject relies on the logical formulation "if and only if," so that "Ray is a bachelor if and only if Ray is an adult unmarried male."
I shall note in passing that this strikes me as an inadequate definition of bachelors and also that the phonic similarity of the phrases "adult unmarried male" and "adult human female" are grounds for some kind of further investigation...
RB:
Yes, that's about right, and your criticisms strike me as on point. In fairness to that definition of "bachelor", the author, W. V. Quine, pre-dates gender critical feminists.
GL:
Yeah dude I remember the critique of Carnap. But that was kind of my point - the phrase "adult human female" sounds like it has been coined less because it is an especially effective definition and more because it happens to echo the classical formulation that philosophers learn when they are learning about analytical abstraction. That was obviously a merely speculative and partly jokey observation.
So, what's the third model you were talking about above?
RB:
The use of a simplified model for a variety of complex domains! Maybe "modeling" is a good name for that.
GL:
analyzing. ascending. modeling. where do you teach again Ray
RB:
These are my views and do not necessarily represent those of my employer.
GL:
yeah yeah yeah
‪RB:
I think modeling is both useful and fraught with the danger of error. You can start out with a simplified set of assumptions that are likely to be true of women in general (knows how to apply lipstick, has a uterus, etc.) and those will work most of the time, but not all of the time. Alice went on spiro and estrogen but didn't bother with the lipstick; Eve has had a hysterectomy but still considers herself a woman. Maybe in social domains, stereotypes are a kind of simplified, good enough for most purposes model. And you can complicate your model to make it yield better predictions, but it's unlikely to ever be both usable and flawless in its predictions.
GL:
What about if you say, not all of these stereotypes have to apply, but more than half should? Or like, more than one should? I'm wondering because the Stock et al piece I was writing about the other week used a "cluster definition" (though I think its method was probably close to "analysis" than "modeling")
RB:
Oh, yeah, there are a couple of papers pre-dating Stock on cluster concepts of "woman", and it's interesting to see how this shakes out in some other situations. It's not always going to exclude trans women. One of my favorites is a paper by C. Jacob Hale called "Are Lesbians Women?" which uses a cluster concept of womanhood to assess and ultimately reject Monique Wittig's claim that lesbians are not women. Hale lists thirteen features, including biological, social role, and individual identity features. Most cis women (including all cis lesbians) lack some of the features, and all trans women lack some of the features, but I don't think it's skewed enough towards emphasis on chromosomes and gametes to exclude most trans women (although I don't have the article in front of me and my memory might be hazy).
But yeah, I think there is this general worry about counter-stereotypical women not counting.
GL:
Your description of the Hale is super interesting. Part of my squirminess in this conversation is that I doubt there's any being alive who possesses all of the defining characteristics of a real woman, but that doesn't mean that patriarchy is a random system, just that it calls "woman" the particular nodes upon which it touches (especially in relation to the social role of reproduction).
RB:
Charles Mills has some good stuff to say about this shape of problem in relation to race, as do other Black philosophers of race who regularly have to manage white people's weird feelings about complicity in racism all the time.
GL:
Can't wait to read that one. One thing that I think about sometimes, and take to be distinctively lost in the analytical philosophy approach, is some sense that a question might have more than one answer, and that that isn't necessarily a problem that requires resolution. The idea of a unity of contraries, I suppose, derives from philosophy - perhaps it's just that nobody likes thinking about Nietzsche, or the Hegelian proposition, or Freudian overdetermination any more. But like, I can't understand why any response to a question like "are trans women women," or "are lesbians women," or whatever, wouldn't involve both a yes and a no. And the result of this (as you know from having just read my anuses piece) is that I get frustrated that the "adult human female" brigade seem mostly interested in asking questions that they believe they already know the answer to. Which feels adversarial rather than exploratory. I don't even know if that criticism makes sense in a philosophical sense, but it's where I do find some of this method a little too strident.
RB:
I agree that philosophy tends to emphasize adversarial methods much more than other humanities. To an extent, I think it can be valuable to look for problems with arguments, both to reject bad ones and strengthen ones with potential, but I don't like it when demolishing an argument becomes an end in itself.
There are actually formal logics in which a proposition can be both true and false, or neither true nor false, and these are areas of active and well-established research. Some of the logicians who developed them had a political agenda (I'm thinking especially of Australian logicians Val Plumwood and Richard Sylvan) and others were just apolitically intellectually curious. Lastly, I want to recommend Joyce Treblicot's beautiful essay "Dyke Methods," which I think uses debate in a really exploratory and self-aware way to reflect on its own methodology. Likewise her response to Jacqueline Zita. That's the kind of thing I want to see more of in analytic philosophy.
GL:
Garrh, me too. Ray, thanks so much for coming on this NPR-transcript version of The Stage Mirror, and for all these excellent recommendations. I think there is much more for us to thrash out together! But I love these three versions of abstraction very much - analysis, ascent, and modeling. I also like that they don't all have exactly the same noun form. I suppose I'll have to clarify the types of abstraction I tend to use at some point - maybe we can reconvene and I can give that a go one of these days. Anyway - thank you so much and many and much love and loves to you and your marvelous hat, which I think if I were going to endow with a name the name would be "Val Plumwood" xoxo